Thomas Alva Edison's saying "Genius is one percent inspiration and ninety-nine percent perspiration" is very much valid even in today's enterprises. Be it a micro or a large multinational enterprise, generally a lot of initiatives will be ongoing, sometimes for years, till thorough internalization. The prolonged duration for internalization of the initiatives depends on the number of people involved and normally is a big challenge for any enterprise.
Constructive debate and discussions for evolving a common new team consciousness is the only proven path to rapid internalization. doHow® Workshops, a LSIP – Large Scale Interactive Process is an excellent option to accelerate internalization through guided introspection and discussion on topics of relevance to all the ongoing initiatives in an enterprise.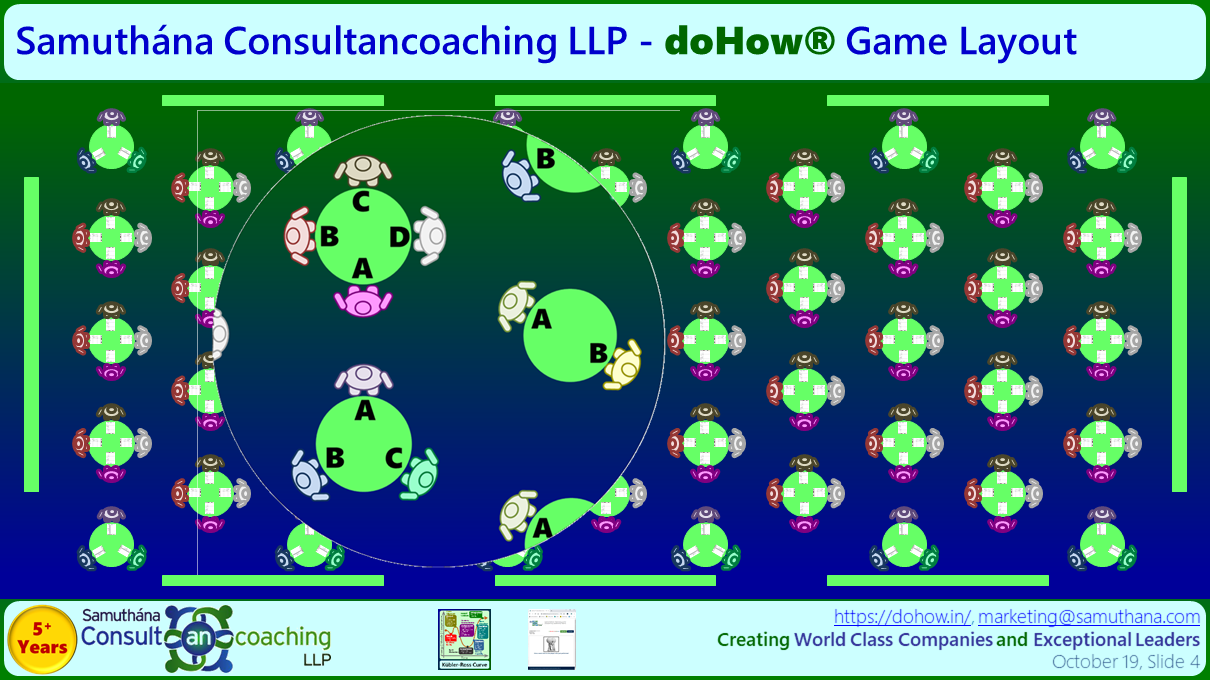 Not only will our doHow® Workshop eliminate the apprehension and confusion with the minds of all the people, but also bring in clarity and ownership for speeding up the intervention.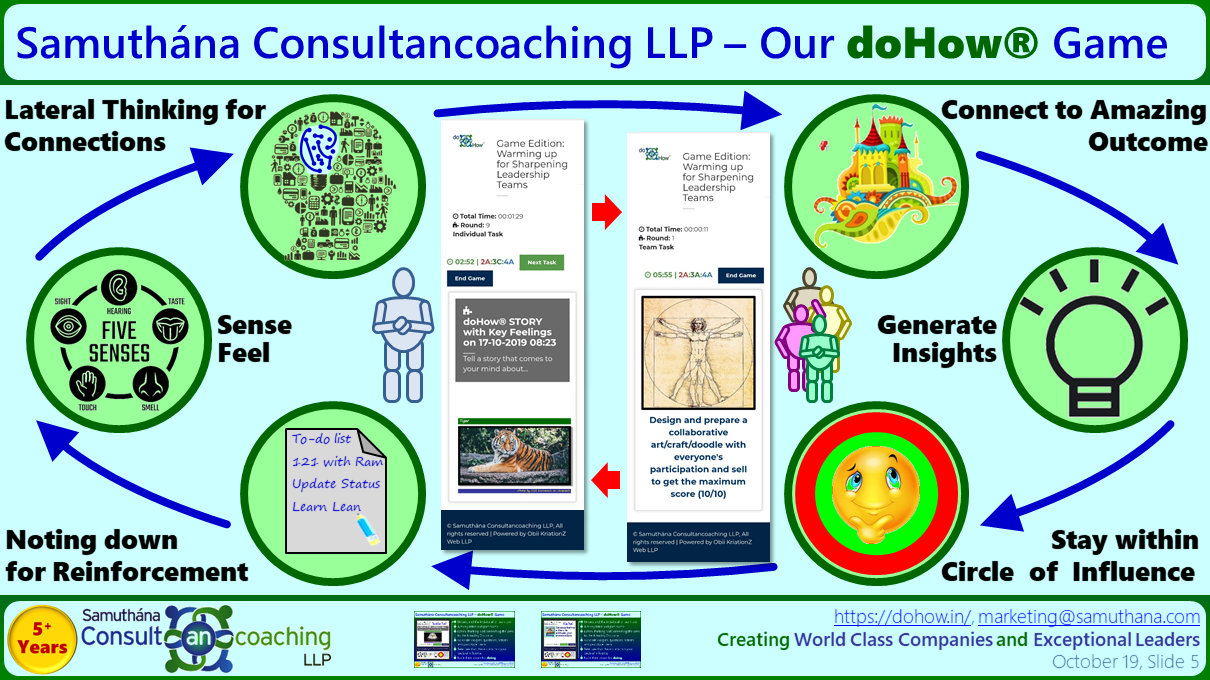 The first step is to understand the initiatives from the process owners and design a maturity model for thorough internalisation.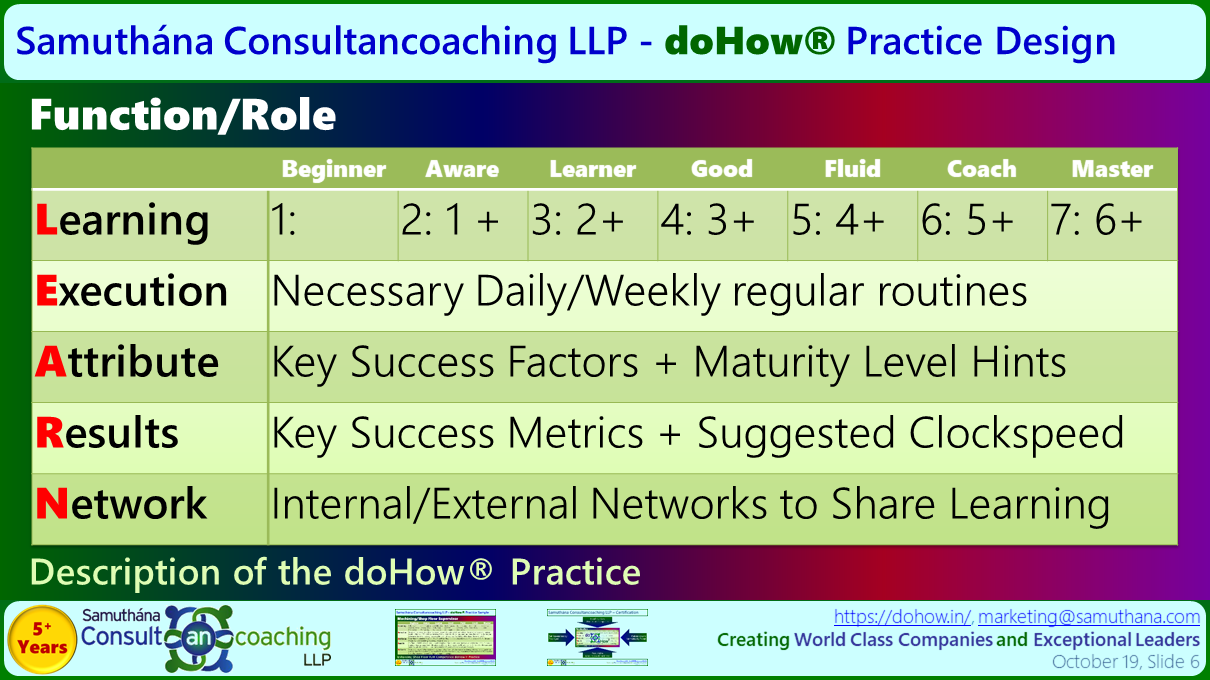 Then the doHow® Games with relevant contextual hints and team tasks are designed. Once this step is done, the Off-the-Job doHow® Workshops lasting 2 – 4 hours, are conducted every 4 weeks to drive thinking in people for quicker internalization.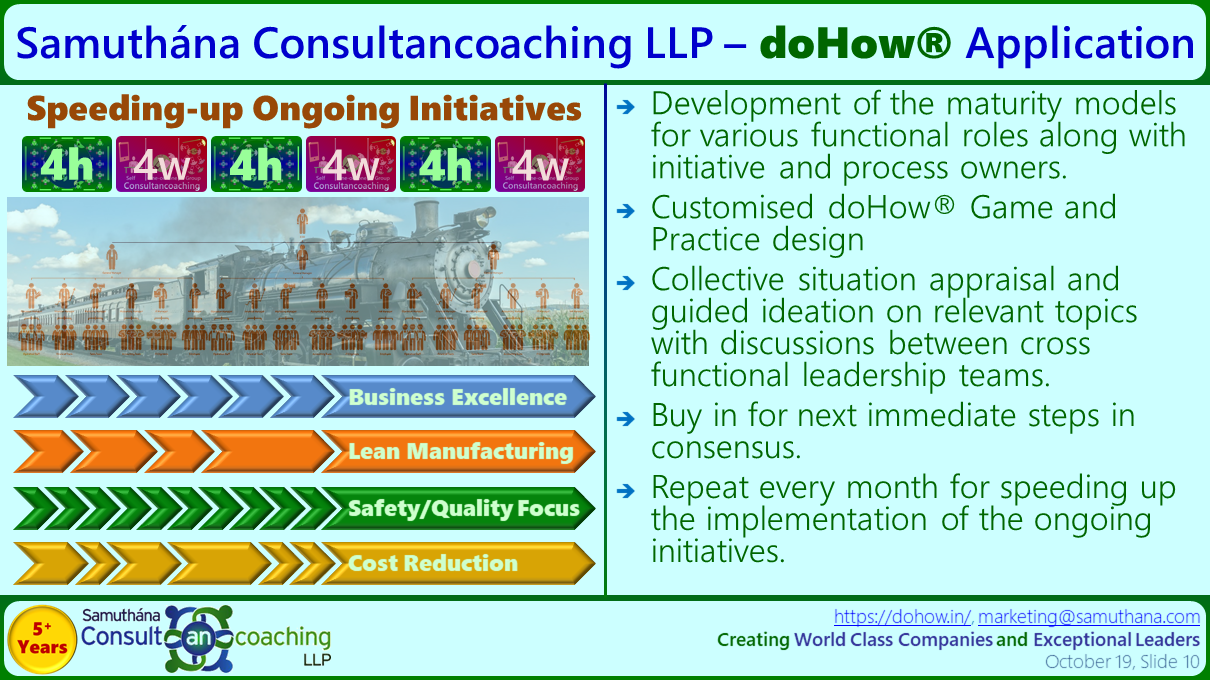 Additionally, the maturity model for each function role is deployed through the doHow® Android application for self, one-on-one and group On-the-Job Consultancoaching.